If you've been on this site for more than five minutes, you might have noticed that BlackHatWorld is massive. The forum gets thousands of posts every day, from users across the globe, so it literally never sleeps. Your first few visits can be pretty intimidating, so where should you start?
First things first. We have rules. They are very simple, but make sure you know them or you could find yourself getting slapped down without realising you've done anything wrong.
Read the rules.
Have you read them? Come on, at least familiarise yourself with this summary of the rules. This stuff is important.
Ok, so how do you go about finding anything in this huge community? Although the forum is vast, it's made up of lots of small chunks, and as long as you know what you're looking for (even roughly) you will be fine.
Let's break it down. There's a menu across the top of the site. You won't need most of these options while you're finding your feet, but the Forums button is essential.

This shows you all of the different sub-categories within each part of the website so you can start reading around on the topics that interest you.
Down the left-hand side of the site, you'll notice five sections:
Main Menu This is where the conversations happen and it's where you will need to spend 60 days communicating with other members if you want to access the Marketplace.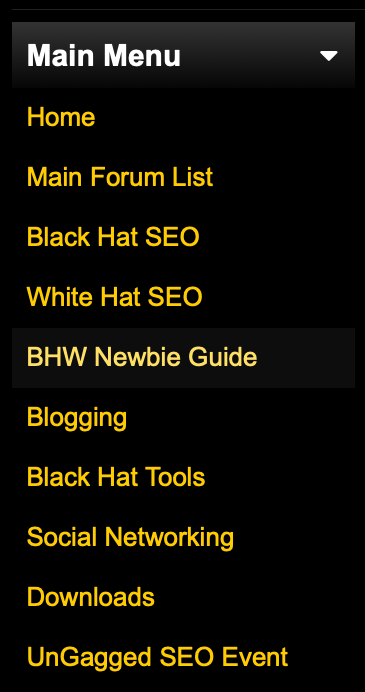 Marketplace This is where you will eventually be able to buy and sell products, services and packages. While you're a newbie, have a read around and see what kind of things are on offer and what we allow in Marketplace threads.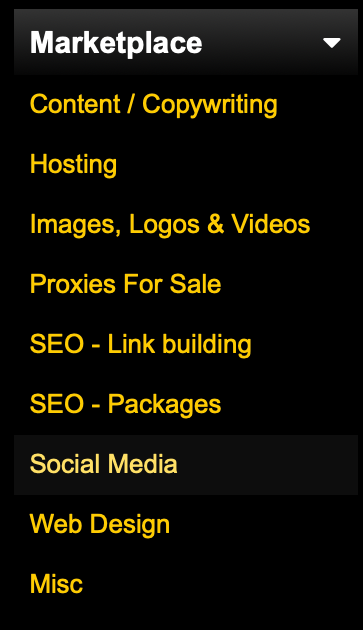 Making Money That's what we're all here for, right? Apart from meeting awesome, like-minded people, obvs. Make sure you've read those rules before you start stumbling about in these threads.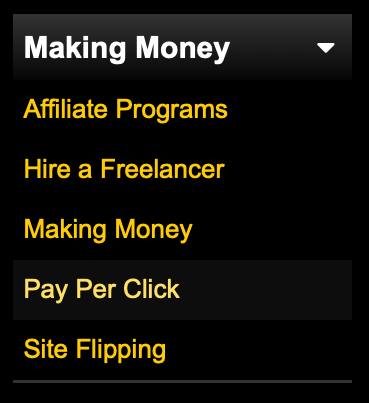 BlackHatWorld This is our social area. Say hi, have a chat, let us know how we're doing… oh and check out The Dispute Resolution section to see who you should be avoiding.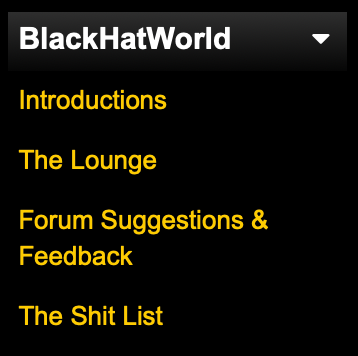 Other This snazzily titled section is your go-to spot for, well, anything that doesn't fit into the above. (We all know what Other means, right?)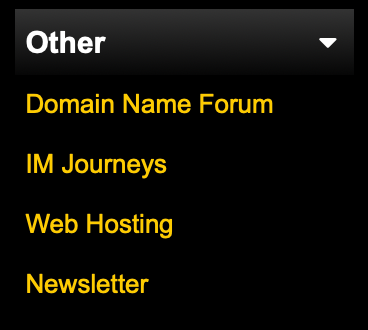 We also have VIP Forums for the days on the horizon when you've found your feet, contributed some awesome posts and stuck around long enough to know what's what and earn your place among the Jr VIPs.
Oh and you might want to know about Ungagged. It's the only honest, no-holds-barred IM conference out there. Come along and join us in London or Las Vegas to find out what's really happening in the world of SEO - BHW members get a 15% discount on ticket prices!
From here, your best bet is to start reading. Have a look through the different forums and threads and then come back here to find out more about how things work around here.
BHW guide: https://www.blackhatworld.com/seo/welcome-to-blackhatworld.1038196/
Was this article helpful?
That's Great!
Thank you for your feedback
Sorry! We couldn't be helpful
Thank you for your feedback
Feedback sent
We appreciate your effort and will try to fix the article